Pregnancy is a time of transformation. And whether these changes are physical or lifestyle ones, dental health can be impacted.  Proper dental care, a balanced diet, and regular check-ups help keep teeth and gums healthy.
Pregnancy : A special time for your oral health
Hormones such as oestrogen and progesterone increase gum sensitivity to plaque build-up. They can also affect the ligaments and bone supporting the teeth, causing gums to bleed.
In pregnant women, morning sickness in the first trimester or gastric reflux afterwards can increase the acidity in the mouth.
If you're suffering from irresistible cravings, it's important to know that sugar can create an environment that is conducive to the multiplication of bacteria.
If you feel like drinking more acid drinks (iced tea, lemonade, fruit juice), these are harmful to your teeth. Not only does the acid soften the tooth's surface (erosion), but the sugar in it serves as food for the bacteria in the plaque.
Faced with the physiological changes that happen during pregnancy, women ask themselves many questions and fear dental treatments. Our dentists are well-informed about – and trained in – the consequences of treatments during this period in your life and will guide you towards the best treatment options.
Gingivitis and cavities: Issues to watch out for
While pregnant, it is crucial that you fight dental plaque and ensure adequate fluoride intake as this prevents cavities and gingivitis.
1. Gingivitis
Gingivitis is a gum disease that does not cause irreversible damage.  It affects about half of pregnant women, and is due to hormonal changes that cause gum inflammation. It can start as early as in the first few weeks of pregnancy.
During pregnancy, oestrogen and progesterone levels steadily increase. This flood in hormones means that pregnant women's gums overreact to the presence of dental plaque, which in turn can result in inflammation of the gums and bleeding.
People with gingivitis have red, swollen, and bleeding gums. Left untreated, gingivitis can lead to more serious disease, causing the loss of teeth and permanent gum damage.
Seek advice from our dentists to find the most appropriate ways to maintain good dental hygiene. This ensures that a maximum amount of the dental plaque containing pathogenic germs is removed.
More information about periodontal diseases can be found by clicking here.
2. Cavities
Vomiting and sugar cravings during pregnancy increase the risk of cavities. Certain measures, however, can reduce this risk; specifically:
If you vomit, rinse your mouth with water or mouthwash, as the regurgitated acid can decalcify tooth enamel.
After vomiting, wait 30 minutes before brushing your teeth with fluoride toothpaste. Teeth are more fragile immediately after contact with acid, so immediate brushing can damage tooth enamel.
If cavities or infections do occur during pregnancy, it is important to treat them. The second trimester is usually an ideal time to receive treatment because nausea will, in general, have disappeared by then. It is worth noting that at this stage, the baby's organs have formed, thus reducing the risk of  side effects from medications and products used during treatment.
Dental treatments during the third trimester can, however, be more difficult. Indeed, pregnant women can find it uncomfortable to lie on their backs.
In any case, our dentists will be able to assess the urgency of whether or not to treat cavities, or whether it is best to wait until after the baby's arrival.
More information about cariology can be found by clicking here.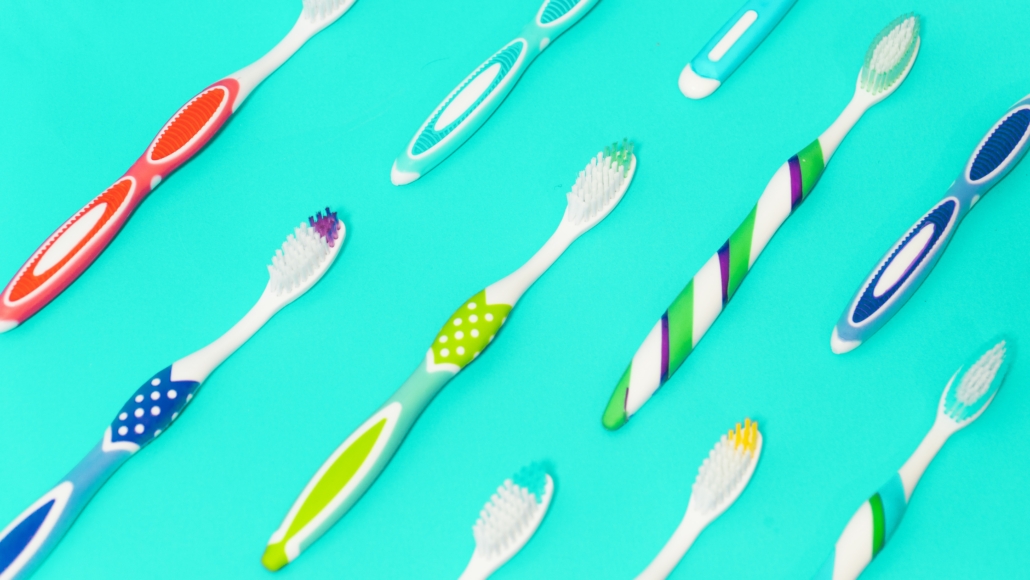 X-rays and pregnancy 
During pregnancy, our dentists can respond to a dental emergency at any time. X-rays should generally be avoided as much as possible during the first trimester, as organs form in the first 12-14 weeks. In the event of an acute oral emergency, the usual precautions will be taken. To avoid any risks to the baby, your belly will be protected with a lead apron. Local anaesthesia can also be given to the patient. It is worth noting that a dental x-ray represents, in equivalent dose, a quarter of the amount received naturally by the sun, etc.
The key: Good dental hygiene on a daily basis, even before pregnancy
To pre-empt any problems, a consultation with your dentist is recommended as soon as you're thinking about having children.  Given  the physiological changes in the gums and saliva that can increase susceptibility to infection, a dental check-up, a cleaning with a dental hygienist, and a fluoride treatment are highly recommended at this stage.
A few tips
Use a soft toothbrush (neither medium nor hard) to avoid increased bleeding (which is otherwise very common). The toothbrush head should be as small as possible to avoid triggering the gag reflex, if this is something you are sensitive to.
Brush your teeth with fluoride toothpaste. If you can't stand the smell of your usual toothpaste, switch to a neutral product instead.
Brush your teeth after each meal, and replace sugary drinks with water.
In short, before and during your pregnancy, don't hesitate to ask your dentist for advice. Have all possible preventive measures explained to ensure proper oral hygiene, as this will prevent both the appearance of cavities as well as any inflammation of the gums.
These preventive measures will also have a positive effect on the health of your child's teeth.
Our dental hygienists will guide you to the right treatment.
Published on 15 september 2020